Although extremely tired having slept for only 5 hours in the morning (aftermath of a long night's work), I was really excited and happy to join the Factory Five friends for another night cruise to The Bund. It was also a long-awaited reunion with our very own experienced Chinese biker group (with a potential new girl biker joining!). Check out how awesome our 20 bikes look put together ↓ when we stopped to have some drinks.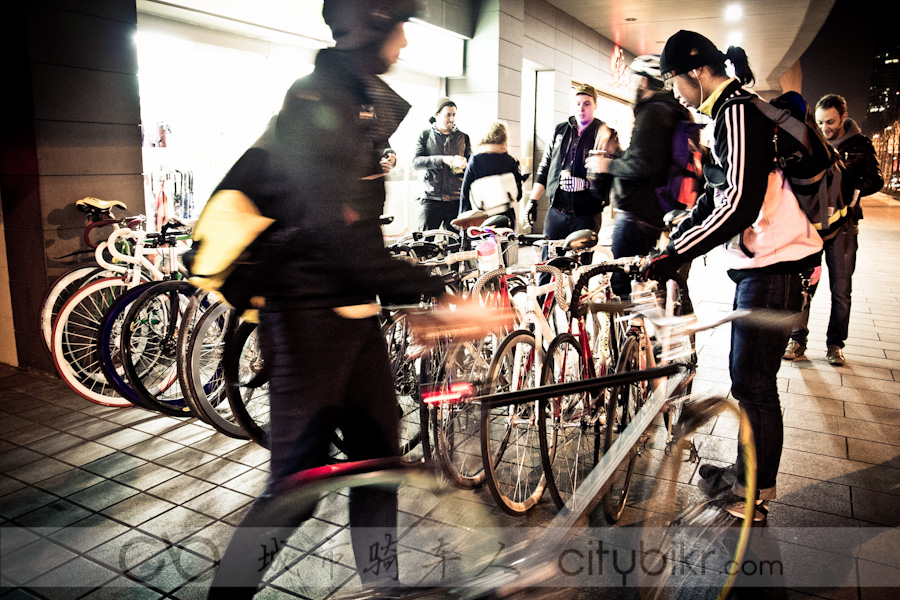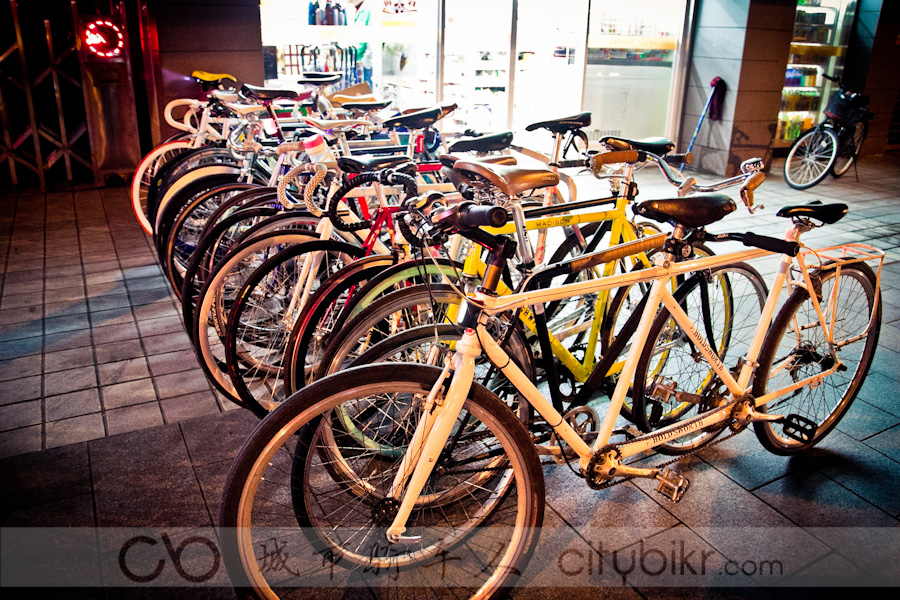 Karl's Tigger saddle ↓
There was an interesting interlude (for me it's one of those moments that worth taking my big, stupid camera out). After coming out of the tunnel, one of our bikes got punctured. No worries, our distinguished attendant service team immediately took care of it.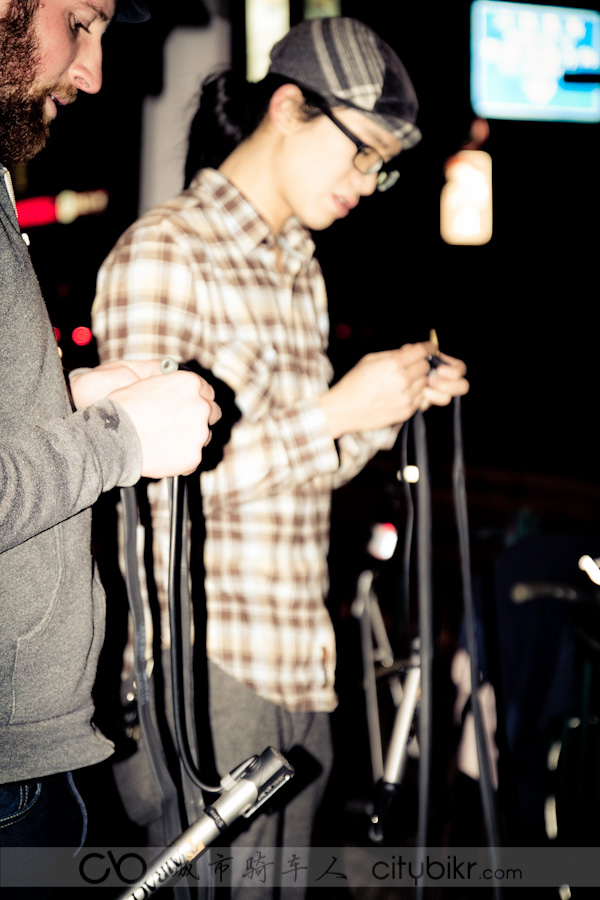 虽然由于头晚通宵加班,我还是兴奋地去地参加了周二Factory Five的外滩夜骑。这次也是和我们精通老练的中国骑手们期待已久的一次重聚,而且马上还有新女骑手加入呢。
骑到外滩停下来休息时,把20辆车都排到了一起。最外面的还是Jeff那辆浪漫的的双人车。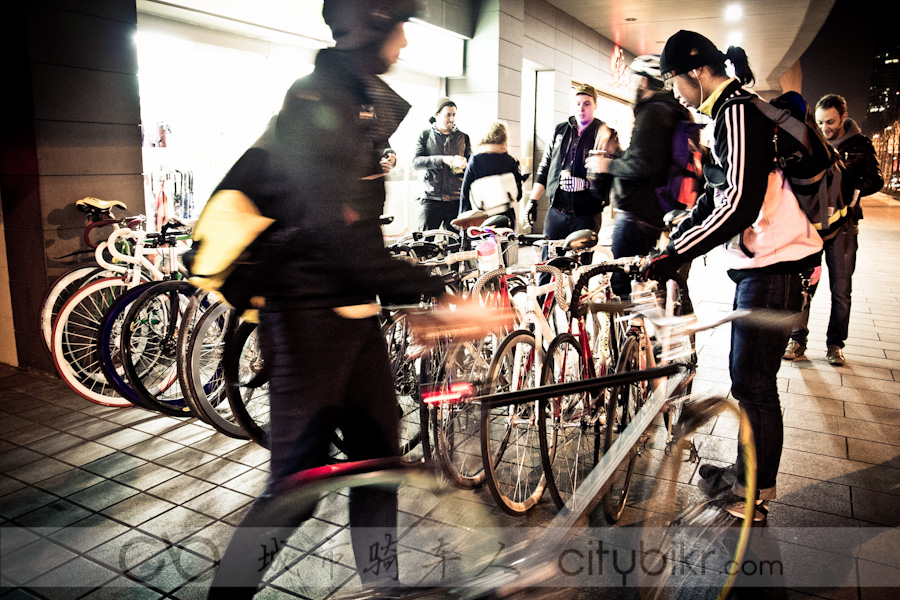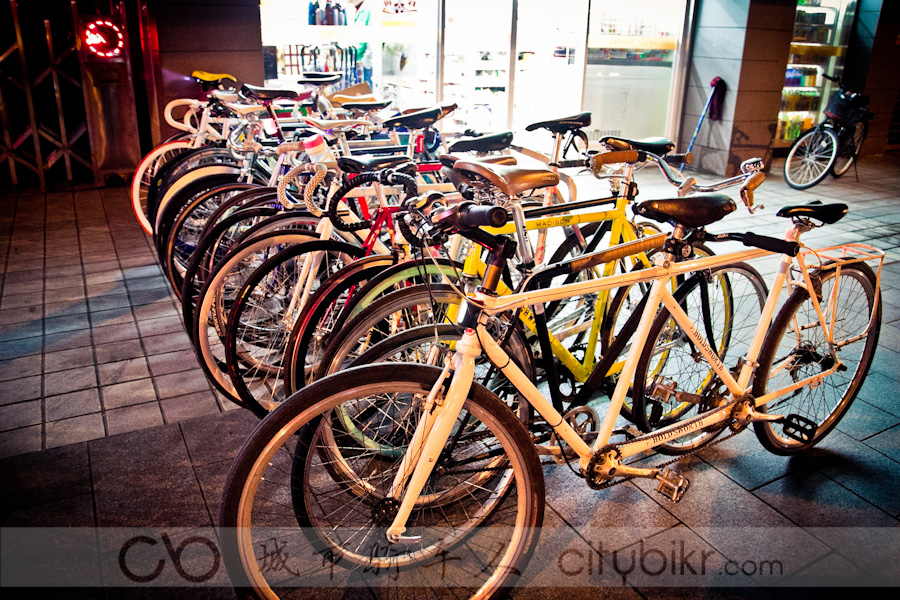 大师Karl的跳跳虎坐垫↓ 萌不萌?
这次夜骑有一个有意思的小插曲("有意思"对我来说就是那种值得把我笨重的照相机拿出包来用的时刻)。骑出隧道不久,有辆车爆胎了。没关系,我们精良的F5服务团队马上就解决了问题。