Loading the truck with bikes↑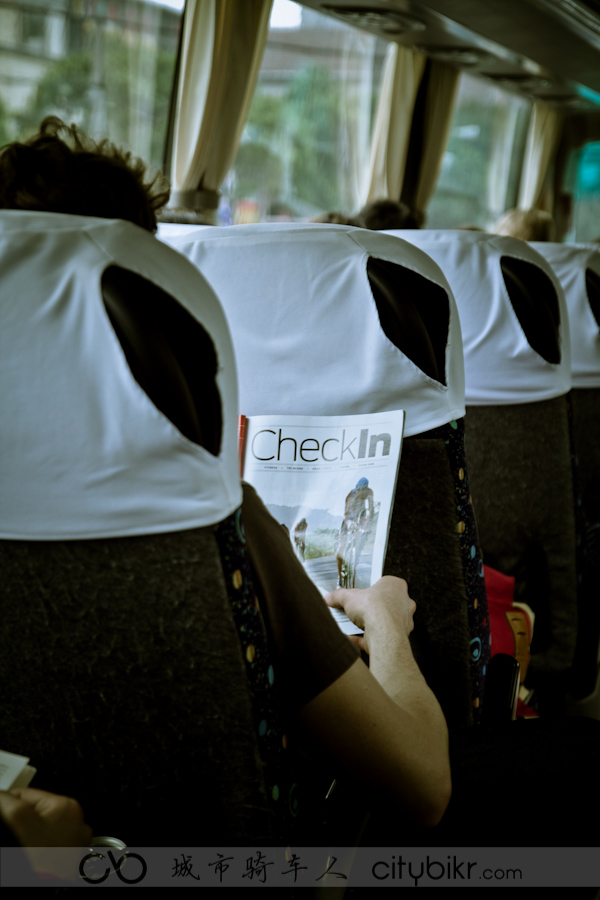 What magazine? I want it!  -_ –
Jeff's hot sauce↑
View from our 5-star hotel room ↓
Opening ceremony after dinner! Stage in the lake. Heard it cost millions.
Famous TV hosts! 林海 & ICS's 陈旋
Various officials ↓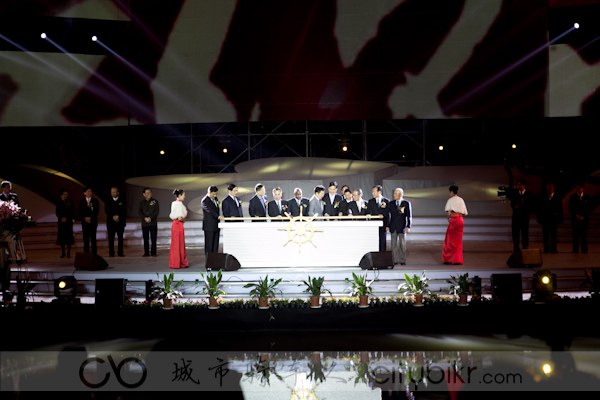 Fireworks after the show ↑
Bus going back to the hotel. Tyler of Factory 5, the co-organizer, announcing our free spa offers. ↑
Early rise for the warm up ride ↓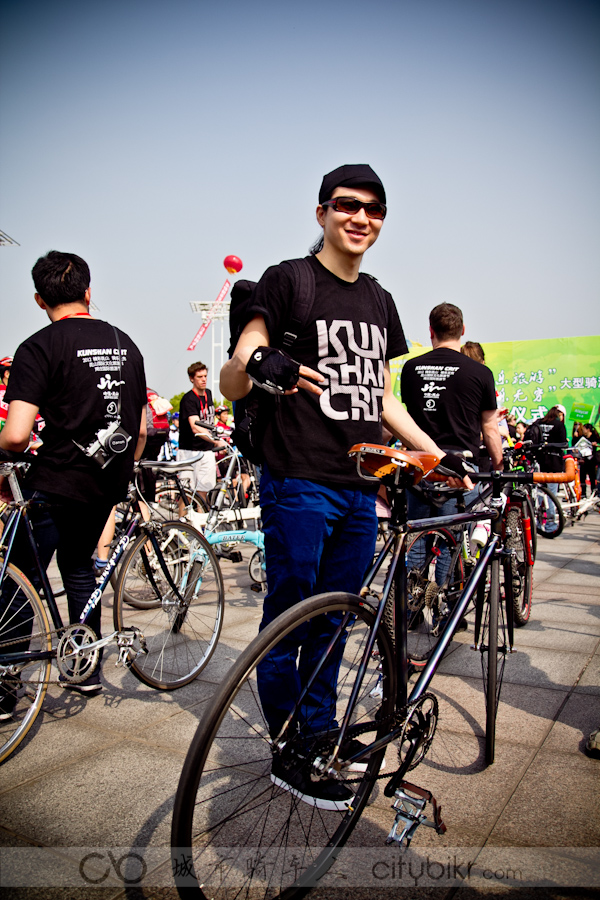 Min Woo ↑

Bikes all over the ground! ↑
Not as beautiful as a fixie ↓
A sweet bike lane by one of the many lakes during the warm up ride. I got really tired so just hopped off and started taking pics.
High fives to the A-yi's on the bikes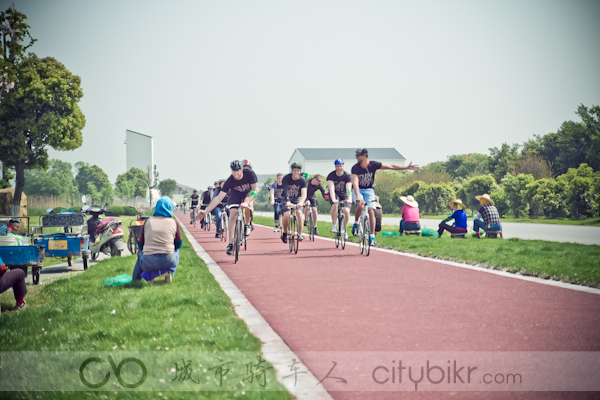 Some unique bike ↑
Riaad & Jiayi ↑
Need to get a decent film camera too!↓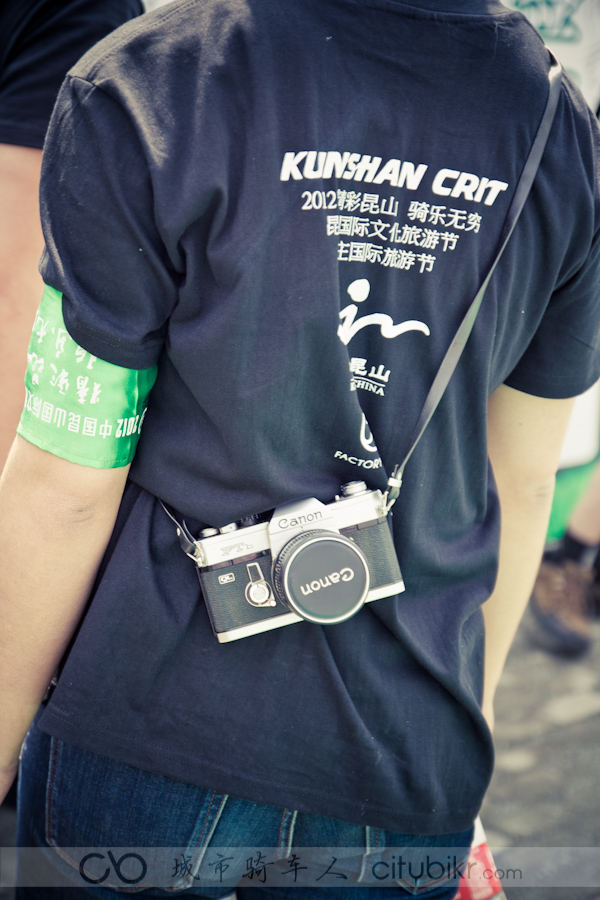 Laura (Girl's champion!) and her twin-lens reflex camera ↑
Feiyues after Feiyues↓
The race took place in Zhouzhuang. I was 3rd in girls but felt sick after the first round. Managed to finish the 2nd round as the last one 😛
Chilling after the race ↑
Made new Chinese biker gal friends too. Thanks for the ice-cream! ↓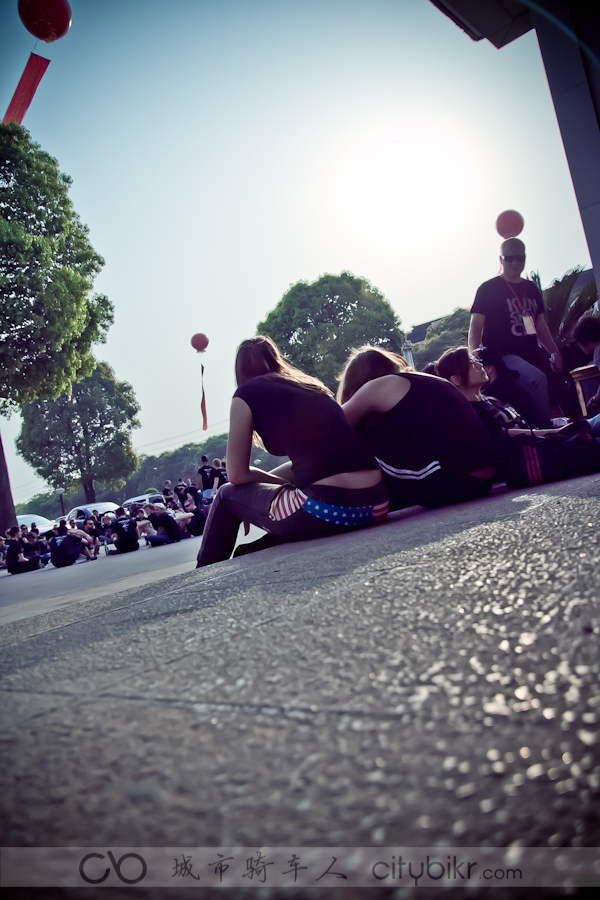 Going home!↓

装车去昆山!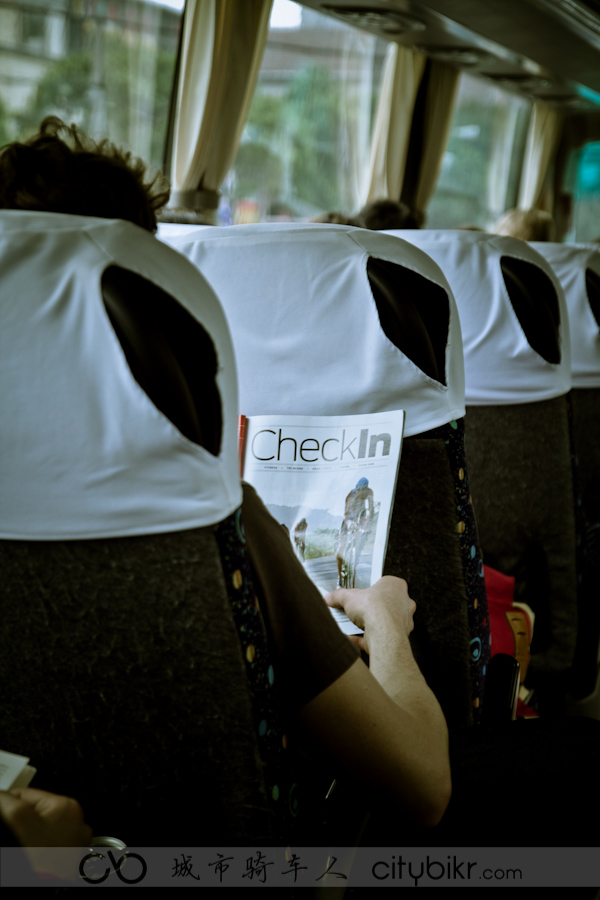 什么杂志啊 我也要看 -_ –

Jeff的辣酱↑
酒店阳台的景色~ ↓ 羡慕嫉妒恨吧?
晚饭完去看表演↓ 昆山国际文化旅游节开幕式。舞台和座位都设置在湖中。据说花了不少钱呢!
林海和上海ICS的陈旋双语主持↑
各种官员↓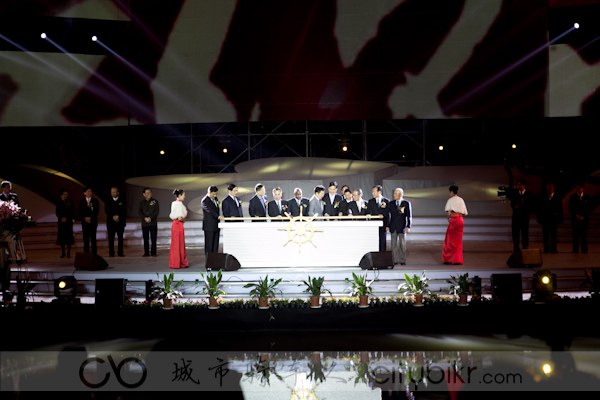 启动!↑

表演结束,烟花那不是一般的灿烂丫~

看完回酒店。F5老大,活动协办主理人之一泰勒~ ↑是不是在这里出镜数太多了?
第二天一大早就起来~ 参加热身骑 ↓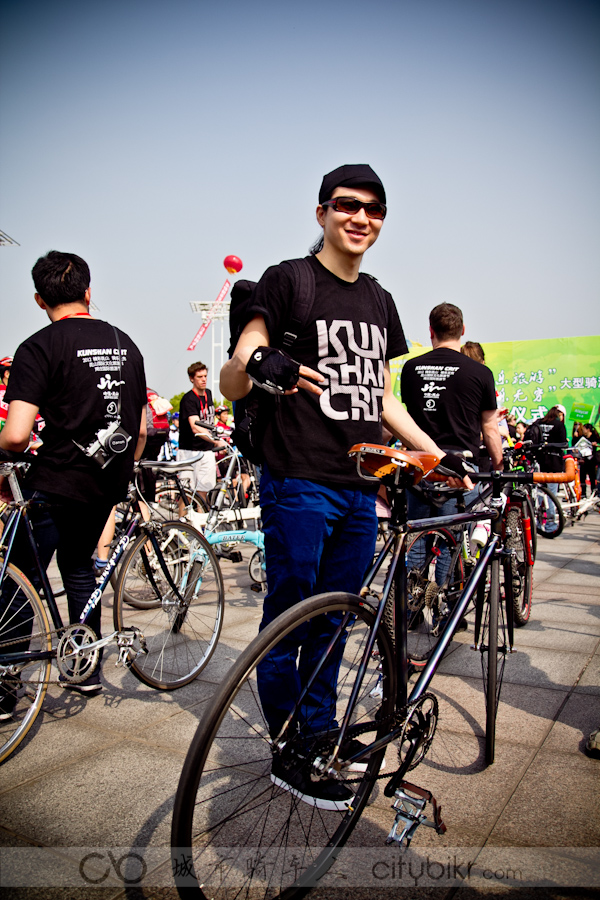 韩国帅哥 Min Woo,像不像林俊杰~ ↑

满地车啊~
还是死飞美~ ↓
就在我热身累死了的时候,骑到一个湖边,一条崭新的自行车道,右边是美景~
于是把车一扔,停下来拍照了。
这帮人就爱搞怪~  还跟拔杂草的阿姨们击掌。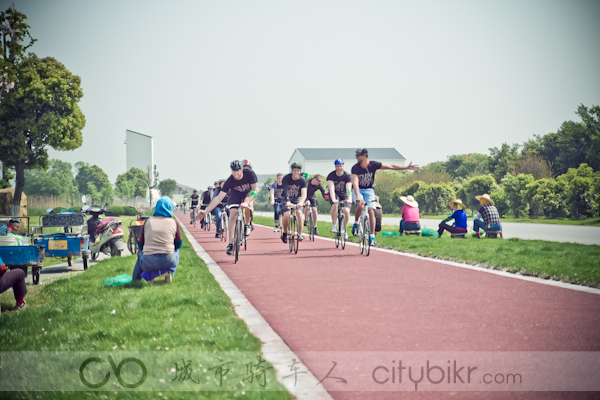 这是虾米车啊?↑
又是Riaad和Jiayi ↑
我要胶片机!↓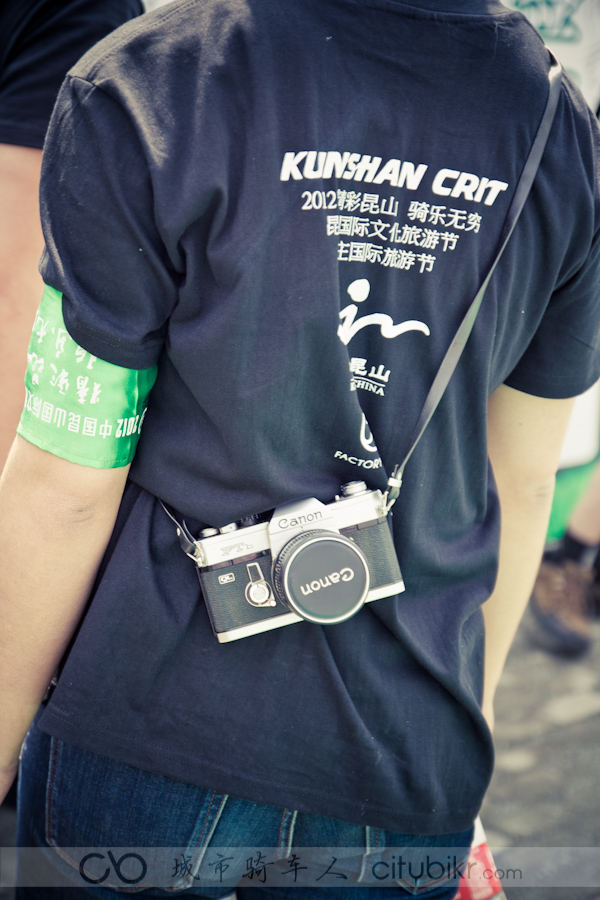 罗拉和她旧货市场淘来的双反。(她得了女生第一哦!)
飞跃接着飞跃。估摸50%的鞋都是↓
比赛在周庄进行的。围湖骑呗。第一轮预选起了个女生第三,快倒下了。还是咬牙坚持骑完第二轮,是进入决赛30个人(10个女生)里的倒数第一。 😛
比赛完了,休息,休息一下!
认识了新朋友↓ 还请我吃冰淇淋,让他们羡慕嫉妒恨去吧~哈哈
天气很热~ 我手臂很粗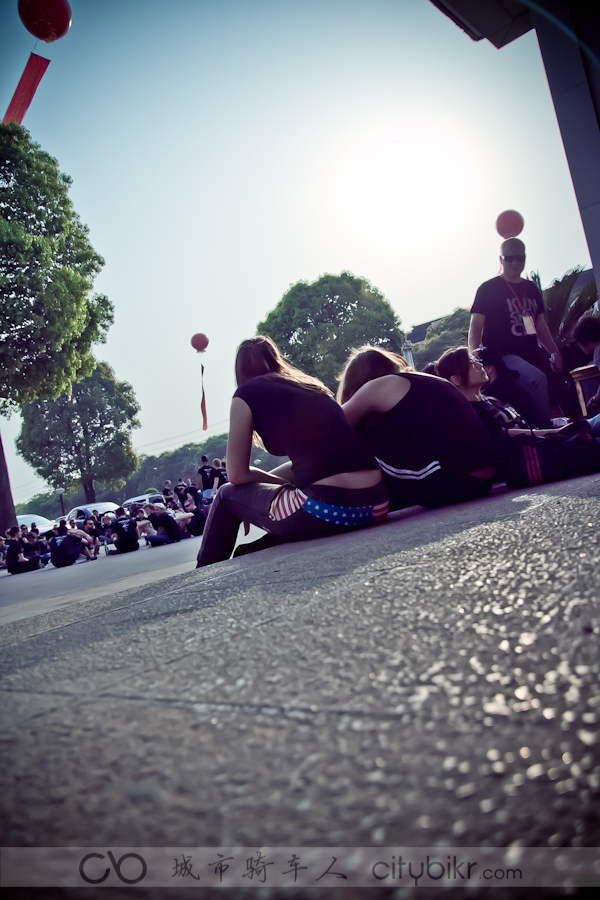 美女是不少的↑ 天气是很好的。
装车回家!↓