A month a go I went to the Specialized bike store with some Chinese rider friends. The manager Simon (a.k.a @刀疤川 ) is also a rider friend.
It is said to be the biggest bike shop in Puxi, quite well-equipped.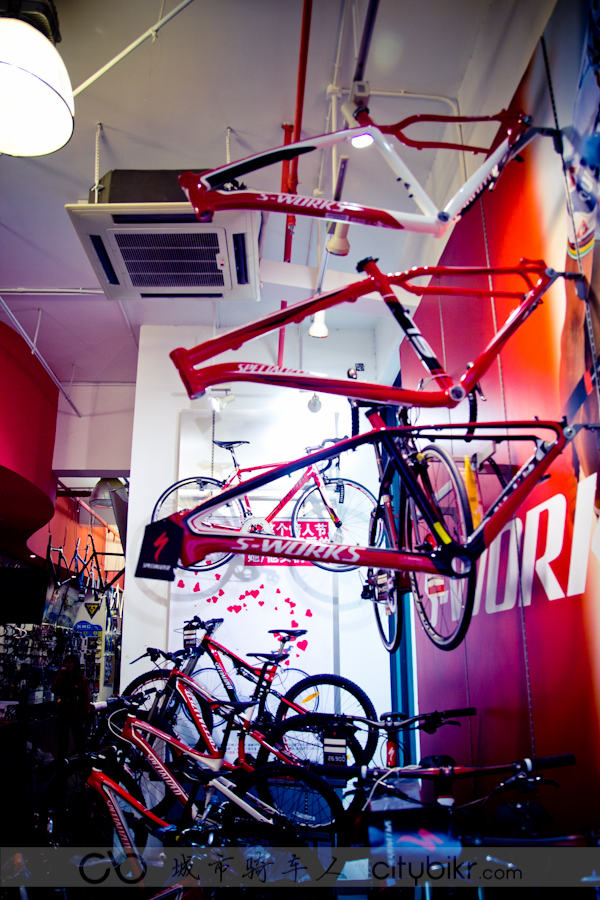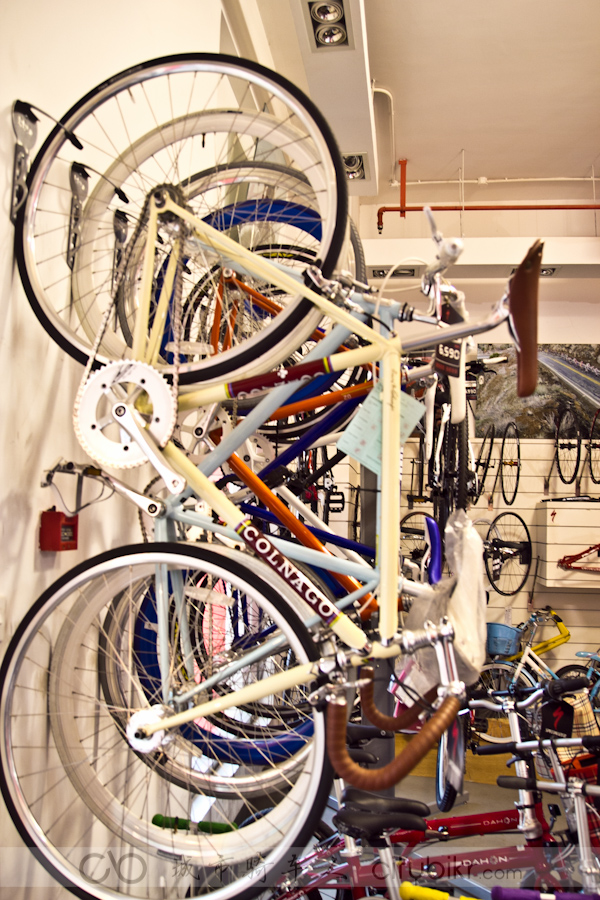 Love the photos they hung on the walls. I especially like this one.  ↑ (Damn I want to have one too!)
Han Han also goes there! ↓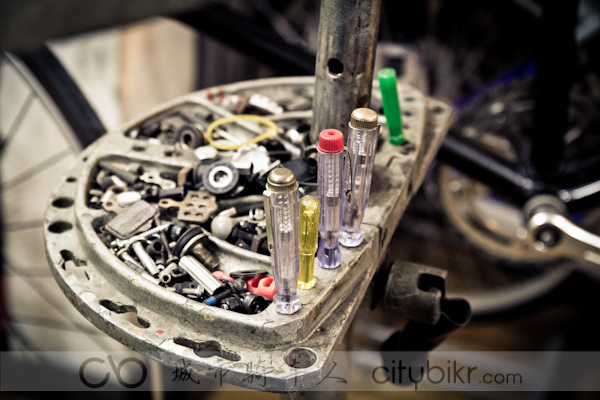 Finally, the exact address: Jianguo Lu 221, near Jiashan Lu.
[google-map-v3 width="600″ height="350″ zoom="12″ maptype="roadmap" mapalign="left" directionhint="false" language="default" addmarkermashupbubble="false" addmarkermashupbubble="false" addmarkerlist="上海建国西路221号{}cycling.png{}(Jianguo Lu 221, near Jiashan Lu) 靠近嘉善路" maptypecontrol="true" pancontrol="true" zoomcontrol="true" scalecontrol="true" streetviewcontrol="true" scrollwheelcontrol="false" bubbleautopan="true" showbike="false" showtraffic="false" showpanoramio="false"]说起来都是一个月前的事儿了。跟大家一起骑到闪电店里玩了一会儿。店长 @刀疤川也是我们骑友之一。
据说这是浦西最大的自行车店哦!要什么有什么。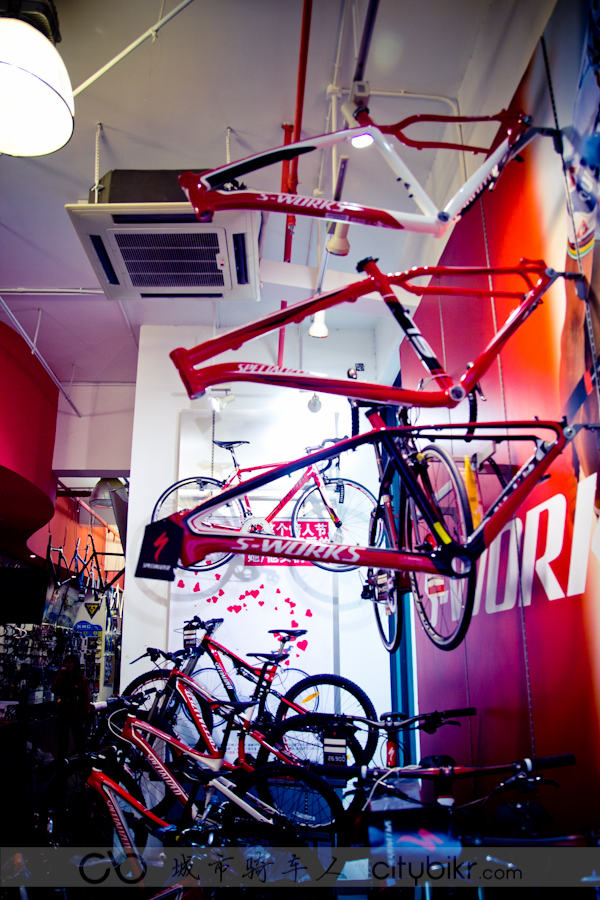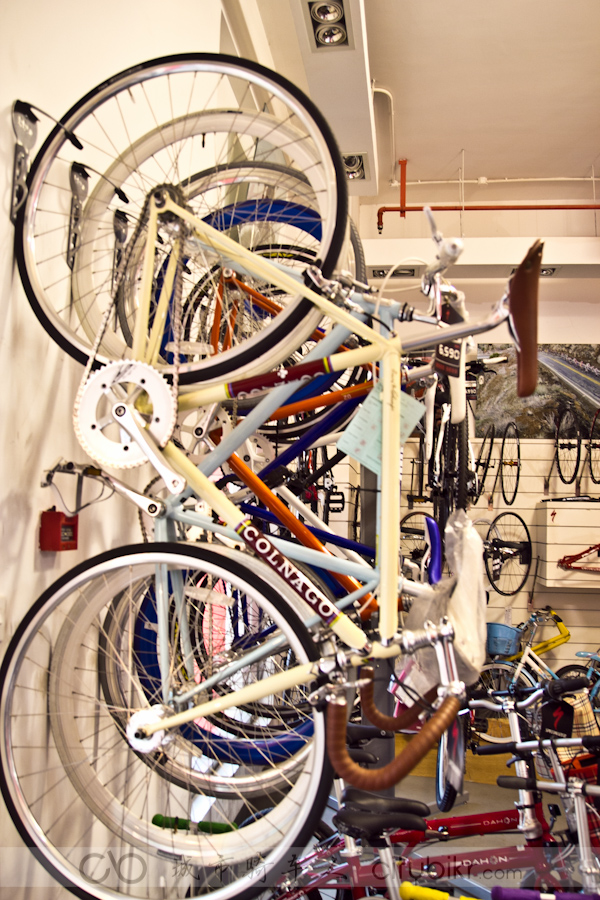 店内挂着的照片。超想要这张的海报 ↑ ,有没有 ?
韩寒也去的哦 ↓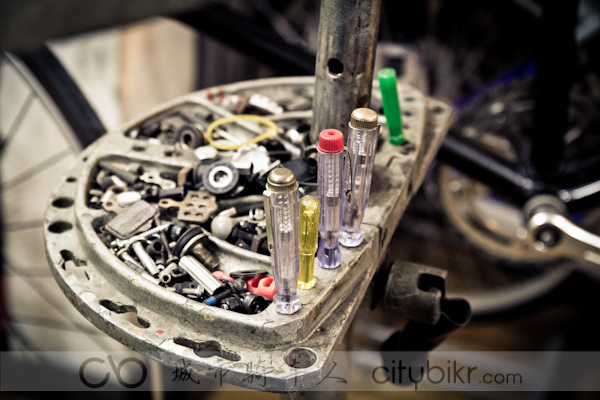 最后是详细店址: 建国西路221号,靠近嘉善路
[google-map-v3 width="600″ height="350″ zoom="12″ maptype="roadmap" mapalign="left" directionhint="false" language="default" addmarkermashupbubble="false" addmarkermashupbubble="false" addmarkerlist="上海建国西路221号{}cycling.png{}(Jianguo Lu 221, near Jiashan Lu) 靠近嘉善路" maptypecontrol="true" pancontrol="true" zoomcontrol="true" scalecontrol="true" streetviewcontrol="true" scrollwheelcontrol="false" bubbleautopan="true" showbike="false" showtraffic="false" showpanoramio="false"]